Remedy for missing tooth with implants
If you have lost one or more teeth, not only is it a problem for your oral health (as larger problems may occur in the adjacent teeth) but it can affect the quality of your daily life as well as your self-confidence. For this reason, there is an effective solution with the use of implants, where the success rates reach 95%.
Generally, when a tooth is missing from the mouth, restoration can be done with a bridge or an implant. After an assessment of the overall oral health, the benefits that a dental implant can offer, and after discussion with the patient, an implant placement may be suggested.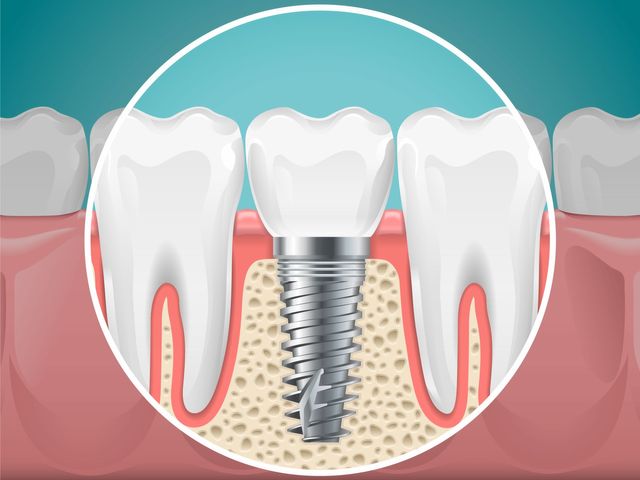 The implant looks like a real tooth
In recent decades, more and more patients are choosing the implant, as it looks and works like a real tooth. It is much stronger and more stable than a bridge and offers a permanent alternative. The implant is placed inside the jaw and consists of titanium which is integrated with the jaw bone after a reasonable period of time. The prosthetic work is placed on top, where the tooth looks like a real one with a purely aesthetic and comfortable result.
Before implant placement, the available bone in the area is examined so that the surgeon knows what implant to use in diameter and height as well as where to place it. In case the bone is not enough, there are various bone regeneration techniques using a graft or a sinus lift.
Treatment plan in collaboration with the surgeon and the patient
Depending on the data, the treatment plan is formed in collaboration with the surgeon and the patient, with the aim of the success and viability of the treatment.
All services provided in the dental unit.
Emphasis is put on sterilization and cleanliness.
Minimal invasive dentistry.
Digital radiological examination with minimum radiation.
Modern ways to minimize pain.
First visit is free of charge.
Free examination and preventive treatment for people with disabilities.
Affordable prices – flexibility in payment methods.